Czech Fundraising Center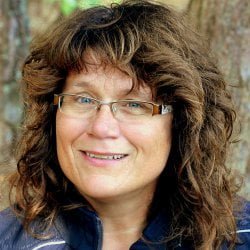 Jana Ledvinová
Executive chair of the Czech Fundraising Center, Jana has over 15 years of experience as a trainer and consultant of fundraising and CSO management in the Czech Republic, in Central and Eastern Europe and in the Middle East. She gained her experiences from founding and for over 20 years serving as the CEO of an environmental education organization in the Czech Republic. She studied NGO management at the Institute of Policy Studies at the , she was the John´s Hopkins University in Baltimore, USA.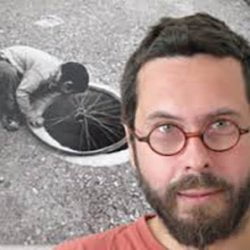 Jan Kroupa
As a co-founder of the Czech Fundraising Center, Jan has over 15 years of experience as a consultant, trainer and researcher in the field of philanthropy, resource mobilization, leadership and management of civil society organizations in more than a dozen countries around the world, primarily in Central and Eastern Europe. He is the co-founder of the Czech Fundraising Center and the Chair of NETT – the Civil Society Think Tank (www.ttnett.cz). Jan serves as a board member of several civil society organizations in the CEE region.
Trainers of program FRIN - fundraising and philantropy
Jana Havlenová
In 2008 I set out on a career as a fundraiser and since then I have been on the road to philanthropy. During the 13 years I worked for Sue Ryder, I managed to build a donation and communications department from scratch. I have tried all areas of individual and corporate giving, I have run a successful campaign aimed at major donors, I have organized a number of charitable events. I worked in top management, I gained a comprehensive insight into the management of the organization, I gained leadership in practice. I try to pass on everything I have learned as a mentor and consultant. I help to realize what processes are needed in the organization, how to build, motivate and successfully lead a team. I'm happy when people discover their potential and go boldly into other challenges. Areas where I can be useful as consultant: 1) Organization and fundraising strategy: how to integrate fundraising into strategy, how to use fundraising for planning and management, how to create a suitable FR structure for multi-source funding and sustainable donation. 2) Linking fundraising and PR: how to link FR, PR and marketing how to set up roles in FR and PR. 3) Donation and motivation: how to get others in the organization for fundraising and involve them, how to work with corporate donors, how to work with medium donors, how to think and work with major donors.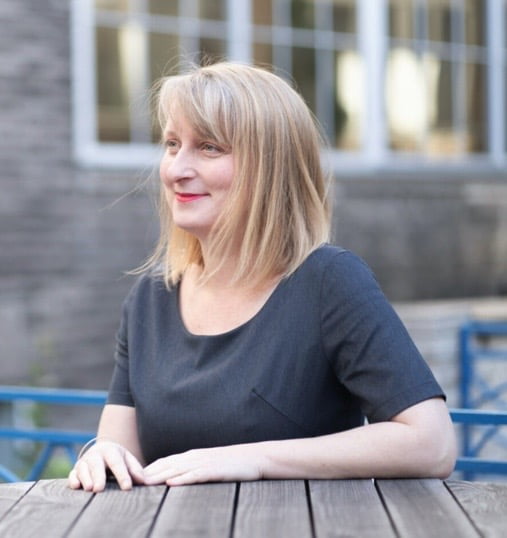 Judita Nechvátalová
Judita leads a socially responsible project of an environmentally friendly advertisement agency call GreenCat. From 2009 to 2014, she lead fundraising and PR for the TEREZA association. Before moving to the non-profit sector, she worked for a large international advertisement agency, managing large clients in the Czech Republic and corporate brands. Her passion is the environment, nature and preservation of creatures, things and ideals.
Michaela Kreuterová
Michaela works as a consultant at the Via Clarita Endowment Fund, which focuses on philanthropic consulting for individual philanthropists. For several years, she led the Via Foundation's fundraising team and in the past also worked on PR projects in the non-profit sector and in business. Philanthropy is her passion and she likes to connect people from many worlds - business, non-profit, donors, even those who need support. She focuses mainly on the areas: creating a fundraising strategy, business plan and evaluation. Start-up and strategic building of corporate fundraising and fundraising focused on large individual donors. Setting up donor care in an organization, how to cultivate long-term relationships with donors. Practical tips on how to identify donors, how to address them for the first time, how to request donations. How to plan charity events well and how to use them for other fundraising activities.
Lenka Stárková
Lenka Stárková heads the communication and donation department at Sue Ryder. She has been actively involved in the topic of philantropy since 2010, even though her original profession was social work. At first, she personally tried out individual and corporate fundraising, later as part of her consulting work focused on NGO audits, she helped build the foundations of donations in various organizations across the Czech Republic (fundraising strategy and plan, donor care settings and campaigning). Sue Ryder allowed her to develop her knowledge even further and gave her a unique opportunity to be a campaign coordinator for major donors. It was a turning point for her and it moved her a lot professionally. Fundraising is a very attractive discipline for her, because everyone she meets is an inspiration to her.
Lukáš Hejna
Lukáš Hejna leads fundraising at the Via Foundation, which in the Czech Republic develops the themes of the art of living together (community development) and the art of giving (philanthropy and giving). At the Foundation, he is in charge of cooperation and care for major donors, as well as cooperation with corporate donors and partners. He has also been involved in online donations for a long time, he has been behind the largest online fundraising platform Darujme.cz for 7 years and even today he actively participates in non-profit campaigns such as Dog Life.
Jan Gregor
Jan takes care of finances and organizational development in the team of the Neziskovky.cz Foundation. In addition, he works as the director of the Coalition for Easy Donation - his priorities are in sharing fundraising experience between member organizations, networking and leading the communication campaign Pledge helps. In the past, he worked as the program director of the Via Foundation. Since 2006, he has been intensively involved in the development of individual fundraising in the DUHA - Friends of the Earth Czech Republic Movement. Individual fundraising is also a topic that Honza likes to consult - he especially enjoys looking for ways to strengthen relationships with donors. As a mentor, he is involved in several acceleration programs of the Impact Hub, the Neziskovky.cz Foundation, the Czech Fundraising Center or the Via Foundation. He conducts fundraising workshops in the Czech Republic and abroad. At its core is networking of fundraisers, focusing on impact, developing relationships between donors and nonprofits, and intra-organizational relationships between fundraisers and others in the organization. He doesn't like to look at fundraising just through his wallet. He works with it as a non-profit engine that can kick-start the organizational culture and turn it into a synergistic organism. Best with a sense of demonstrable social impact and responsibility to donors, employees, clients and the environment in which it operates.
Jiří Krupa
Jiří likes when the whole organization pulls together.He will be most pleased when you consult him for emails, integrated campaigns, telefundrasing, websites or regular donations. He often says that he never invented much. That he simply tends to really turn expert advice into events, processes, activities, campaigns and actions. He has worked at Greenpeace and Amnesty International. He is now consulting in PICTURE, in Millions of Moments for Democracy. He is also involved in other projects. Areas in which Jiří can help you the most: 1) emails, email sequences and fan conversions (how to write emails which make sense and people then click and the organization is happy). 2) integrated campaigns or work of people in the organization makes sense altogether (how to do only one thing at one time across the organization). 3) telefundraising in a nutshell (how to start telefundraising without the CEO noticing). 4) microsites, landing pages, user flow and forms (how to make websites that are useful to me and are effective).
Stanislav Kutáček
Stanislav Kutáček is a graduate economist with many years of experience in the development and financial management of non-profit and for-profit organizations. In Frank Bold, he has been Chief Financial Officer for more than 10 years. He founded and still leads the first Czech car sharing "Autonapůl". He has been actively assisting with strategic planning processes and other planning processes in various organizations and communities since 2001, and is an experienced facilitator. He will be happy to consult with you on fundraising strategy, crowdfunding campaign, individual fundraising and work with donors, setting up the economic model of your organization. Cash flow is at home in budgets and outlook.He can help you find resources within the organization.
Michal Veselý
Michal Veselý is an experienced professional in the field of management, organizational development, fundraising and marketing. Visionary, strategist, nature lover, economist and marketer. He works as a marketing director and brand manager of the innovation agency JIC. He has been professionally engaged in fundraising since 1999 in the colors of the Partnership Foundation and as the director of the International Environmental Partnership Association he worked for 20 years in the Partnership Foundation, where he focused mainly on corporate fundraising and nature conservation campaigns. He also has experience in preparing Major Donors Campaigns as well as major European projects funded by LIFE + and Europe Aid or the strategic planning process. He has served on the boards of several non-profit organizations in the Czech Republic and abroad, the Business Leaders Forum and the European Green Belt, and has worked with the Climate Alliance and the European Foundation Center for a long time. He currently manages marketing in a leading Czech agency supporting people interested in business and entrepreneurship JIC, where he mainly deals with change management driven by the brand promise and redesign of services. He studied and taught the management of non-profit organizations. He completed an International Visitors Leadership program in the USA focused on social enterpreneurship. He is currently improving his competences at the Libchava Academy Coaching in the methods of using coaching in management and systemic team management. You can contact Michal Veselý in the following areas: Strategic customer segmentation, personas creation, see-thing-do-care marketing model for on-line marketing and fundraising. A corporate fundraising, value proposition, strategy and CSR strategy.
External trainers - soft skills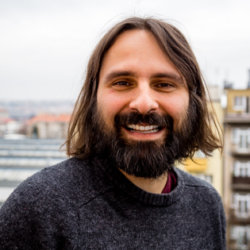 Jan Kostečka
Busking professional consultant and amateur DJ, connoisseur of family life and close human touch. Honza loves working with people and wishes that his work hours flowed like a good party. After many years of having worked with large and small teams and organizations, he can still offer enthusiasm, help you move forward in difficult spots, handle crises and not loose good humor in the meantime. He sees the future of our organization almost exclusively strategically well. As a founding member of a TUDYTAM consulting team, he focuses on strategic development and planning, management challenges, case, team and individual supervisions. Honza´s specialty is supervision to management team and to top managers.
Jitka Jilemická
Having graduated from the Charles University, Jitka has worked as a freelancing consultant, trainer, mediator and coach since 1995, working primarily with top and middle management in corporations. Her expertise lies in personal and internal communications, negotiating and conflict resolution, mediation, facilitation, coaching, team work and stress management. She leads long term mediation training CMI (Conflict Management International) at the Anglo-American College Prague and has worked as a Cambridge Business School of Prague MBA program teacher.
POINT - Trainers in CEE region and post-Soviet area
POINT is the Platform for Opportunities and Ideas in Non-Profit Training
The civil sector remains to be rather fragile in many of the Central and Eastern European countries and the rest of the post-Soviet area. Lacking public recognition, failing to achieve significant policy level impact, lacking leadership, lacking resources and being continually dependent on external funding represent a bundle of interconnected challenges that need to be tackled in order to further grow the civic sector in our region.
We singled out resource mobilization and diversification of funding as the key to strengthening the capacity of civil society, for it has become a major challenge for sustainability and independence of the sector. And since we believe that change is introduced by specific individual people who can share their vision with other, i.e. by leaders, we designed the major step in this direction to be the development of a network of local expert trainers, facilitators, coaches and consultants focused on resource mobilization and fundraising in Central and Eastern Europe and the post-Soviet area entitle POINT, with the aim of sharing and exchanging experience and expertise, offering inspiration from the world and opportunities to grow.
The POINT yields specific benefits in developing in-country expertise and leadership focused on resource mobilization capacity building. The stress on networking elements ensures that this would not be a one-off intervention but a continued effort to build resource mobilization capacity, expertise and leadership across the region. This capacity will be embodied in a group of active trainers and consultants working – individually and together -to benefit CSOs in their countries.
In order to achieve our mission, the POINT network
Provides top-quality training, consulting and assistance services to civil society organizations in the CEE region and in countries of transition;
Promotes sustainability and resource mobilization of CSOs as a way to achieve independence, thereby developing authentic civil society in the CEE region and in countries of transition;
Carries out research and provides top-quality information about resource mobilization in the CEE region and in countries of transition to all relevant stakeholders.
You can choose the best one according to the topic you want to cover and the country they live in.